5 Yoga Poses to Strengthen Your Core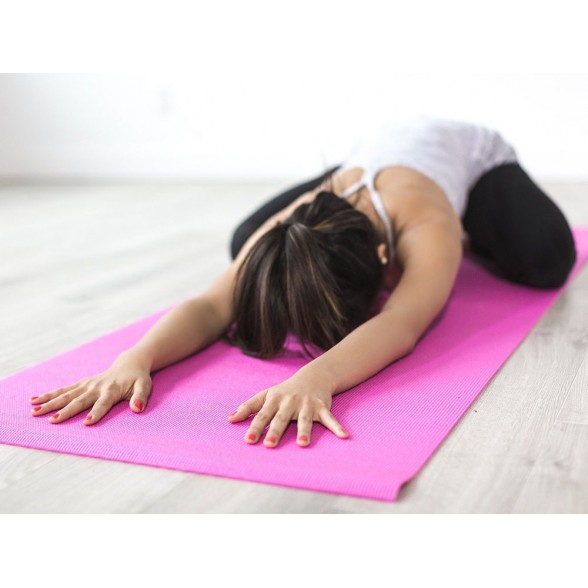 27 July, 2021
5 Yoga Poses to Strengthen Your Core
So you want to strengthen your core?
Obviously one of the best ways to strengthen your core is yoga. When you hold specific yoga poses for 1-2 minutes, your entire core is engaged, strengthening and conditioning your abdominal muscles. Here are 5 yoga poses for your core strength:
1. Cosmic Egg Pose
This is a great pose to warm up and helps you to become more mindful of your core strength. It might look easy, but don't forget to focus on steady breathing which will quickly become a challenge.
2. Boat Pose (Navasana)
This is a popular core-strengthening yoga pose. It targets the abdominal muscles as well as the hip flexors. By strengthening the hip flexors, it stabilizes the spine contributing an overall core strength.
3. Dolphin Plank Pose
This is a cross between two yoga postures- Plank Pose and Dolphin Pose. This is another stabilising posture, although the abdominal muscles may be activated more in this pose than in a conventional Plank Pose.
4. Cobra Pose (Bhujangasana)
The cobra pose (Bhujangasana) is achieved by lifting off the mat with your core, strengthening it while keeping your arms light. This asana is also reported to ease discomfort from menstruation and sciatica by increasing spine flexibility.
5. Warrior III Pose
Warrior III posture is excellent for strengthening the stabiliser muscles throughout the body as well as the core. This pose demands you to stand on one leg, which promotes awareness of your core while also connecting you to all of your foot and ankles' joints and connective tissues.
Author : Williambip
Date Added : 22/06/2022
Author : tester
Date Added : 29/07/2021